ABOUT PATTERSON FLOORING COMPANY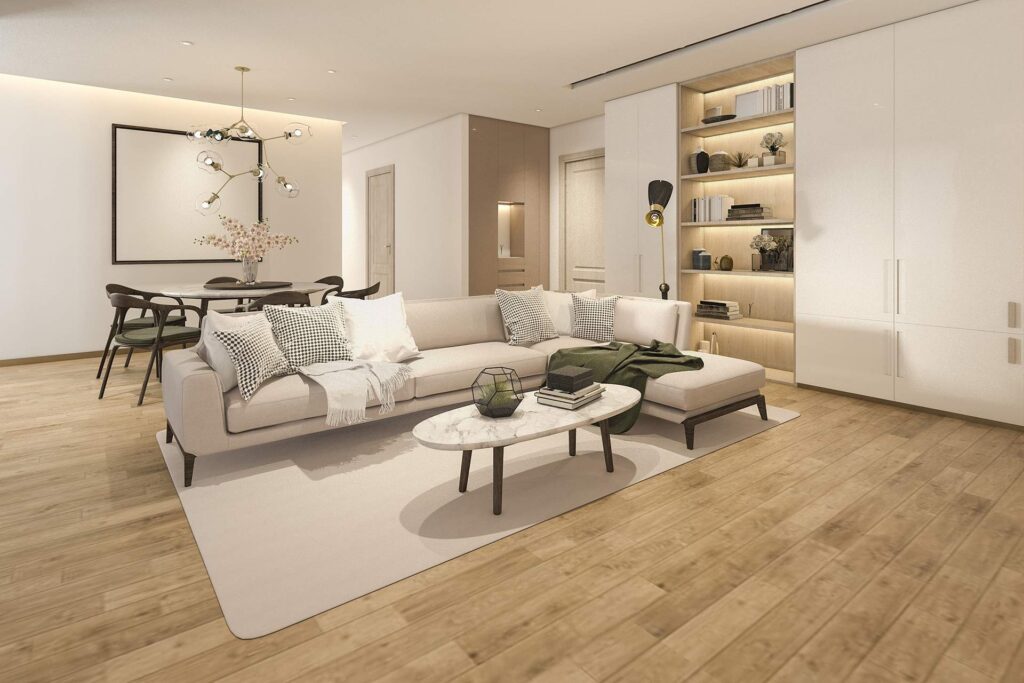 When it comes to delivering top-notch flooring services in Patterson, NY, there's no other company to look for other than Patterson Flooring Company. We've been in the business for a long time, transforming the floors of various properties with the same care and precision. Whether it's a residential home or a commercial property, we guarantee a type of service that will make our customers satisfied for years. 
Patterson Flooring Company is a family-owned and operated business located in the town of Patterson, NY. We've committed ourselves to delivering high-quality flooring services at the most affordable prices. We have different flooring materials in our arsenal for you to choose from, and we do our best to inform our customers on the best choices for them, depending on their use cases.
Let's work together and achieve the type of flooring that'd last beautifully for ages.
Fill out the form below and Patterson's Flooring Company will get back with you as soon as possible.
Get to Experience the Patterson Flooring Company Difference
Our team of licensed flooring contractors at Patterson Flooring Company is eager to guide you every step of the way to accomplish your flooring project. You can have peace of mind knowing that your floor will be splendid once we finish installing it with your choice of flooring material.
Below are the flooring materials our company offers.
Wood flooring is a beautiful addition to any residential home. Not only does it look nice, but it also projects a natural feeling of being in touch with nature. It is ideal for interior spaces like kitchens, bedrooms, and kitchens, and when properly cared for, they can last for generations. 
The different hardwood floors we offer include:
Solid Hardwood

Engineered Hardwood

Bamboo

Prefinished Hardwood

Unfinished Hardwood
There are also different wood species in our arsenal, and we give you a choice to select the best fit for your space. 
Tile flooring is one of the most preferred options for residential and commercial spaces. It is durable, low-maintenance, and relatively affordable. There's also a plethora of design options you can choose from. The two main types of tile flooring are ceramic tiles and porcelain tiles. Ceramic tiles are cheap, flexible, easy to cut, and come in different textures for extra visual flair. Porcelain tiles are much like ceramic tiles but more durable and less porous.
You can typically find tile floors in bathrooms and kitchens, but they're also ideal for commercial high-traffic areas like offices, restaurants, and malls.
Vinyl flooring is arguably the most favored home flooring option. It's durable and affordable. People love it because it has various attractive textures, colors, and styles. It is also water-resistant and can withstand humidity, making it ideal for home spaces like kitchens, bathrooms, and laundry rooms. It comes in sheets, tiles, and planks, making it a perfect option for DIYers who want to install the vinyl floorings themselves.
Those looking for flooring materials as strong as a highway should look no further than concrete flooring. This type of flooring is undeniably solid and durable, and concrete flooring contractors in Patterson, NY, love it for its practicality. Not only are they sturdy, but they are also low maintenance. It's spill and stain resistant, allowing you to clean off anything that leaves any marks on its surfaces.
While epoxy flooring is famous for commercial and industrial purposes, it is gaining traction in residential homes. Epoxy is a solid and durable material that can withstand hazards such as oils and industrial chemicals. It's water-resistant and heat-resistant, and it's ideal for high-demand environments with many activities such as auto shops and retail stores, to name a few. Homeowners are installing epoxy flooring on their homes because it can last a relatively long time.
Exceptional Flooring Services at an Affordable Price
Patterson Flooring Company is the leading flooring contractor in Patterson, NY, and we got that moniker for a reason. We value our customers' trust in us, so we give back by delivering them top-notch flooring services in Patterson, NY. We stand behind our commitment to excellence and will stop at nothing until we help you achieve the floor you've always wanted.
Working with us means receiving exceptional flooring services at a very reasonable price. As the best flooring contractor in Patterson, NY, we guarantee customer satisfaction by providing myriad flooring options. A partnership with professional flooring services will help you get the kind of floor you've always wanted. So whether you own a residential home or operate a busy business establishment, Patterson Flooring Company is the right flooring company in Patterson, NY, for you.
Contact us today to get started with your free consultation and estimate!