Quality Concrete Flooring Installation Services in Patterson, NY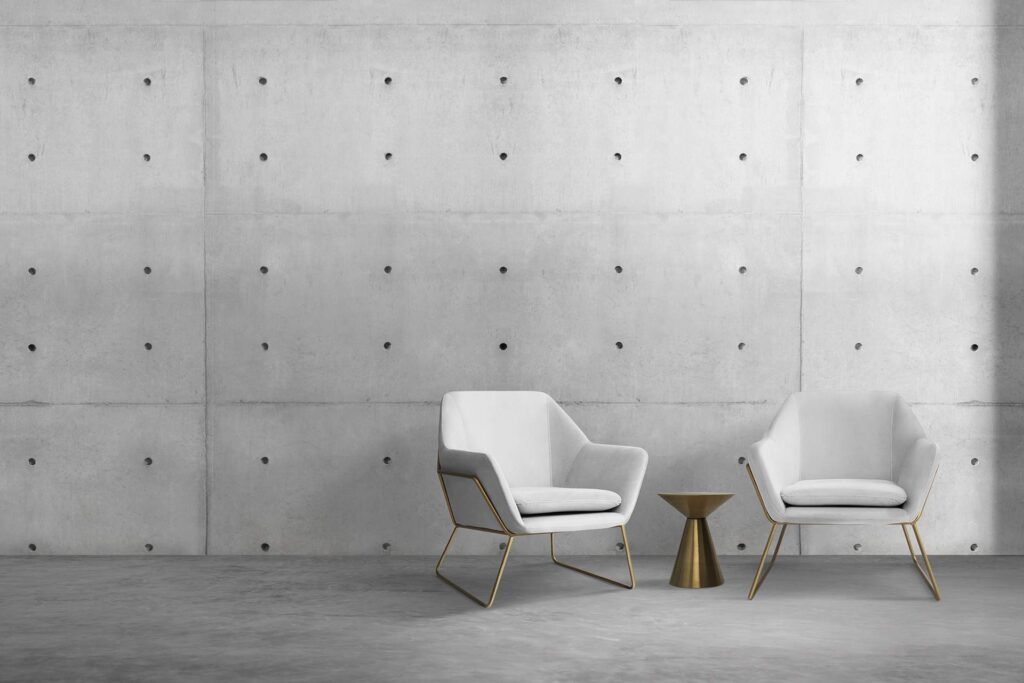 Patterson Flooring Company offers quality concrete flooring services to residential and commercial clients in Patterson, NY. Our licensed flooring specialists have the skills and experience to accomplish any flooring services involving concrete flooring- installation, repair, or maintenance. We offer a convenient and efficient concrete solution to anyone who requires a low-maintenance and durable floor for their properties. You can count on us whether it's your home, office, business, or even a showroom.
Fill out the form below and Patterson's Flooring Company will get back with you as soon as possible.

Benefits of Concrete Flooring In Your Home and Business
Concrete is arguably one of the most overlooked flooring materials today. People fail to realize that concrete has unique properties, which can overshadow alternatives like wood or carpet. It certainly has a lot to offer, and those who have it in their spaces haven't regretted installing them, even once.
Below are some notable benefits of concrete flooring, according to Patterson Flooring Company, the best concrete flooring installation service provider in Patterson, NY.
It's no secret that concrete is quite a durable material, primarily when used for floorings. When properly taken care of and maintained, floors made from concrete can last for decades without showing any signs of wear and tear. It's also resistant to light damages such as scratches and dents – making it far more robust than other flooring alternatives.
EASY TO CLEAN AND MAINTAIN
Concrete floors are simple to maintain due to the same characteristics that make them resilient. When adequately sealed, concrete floors can easily repel any impurities or substances such as dirt, grit, spills, and even hard impact. Just sweep and mop it, and you'll have it looking like it's newly installed!
Making concrete flooring look fresh is relatively simple. You need to seal and wax it periodically to maintain its protective layer, specifically every one to three years. Additionally, you only need to mop it using a neutral cleaning agent from time to time. Concrete is long-lasting, durable, and low-maintenance. 
You can keep your concrete surface as clean as new with just a few simple steps. You can also call a licensed flooring company in Patterson, NY, to do the job for you. Contractors like the Patterson Flooring Company ensure you get spotless and professional-cleaned concrete flooring in no time.
Many of our clients prefer having concrete floors over other alternatives because of their versatility. You can use it for both indoor and outdoor applications. Concrete flooring can easily match any room design and decor, and it's a preferred choice for people who want the floors of their basements, patios, and garages to look neat. It comes in various colors and finishes. It's so versatile to use for accent and exterior walls!
Concrete is known for its toughness and resilience. It can handle pretty much anything! With a concrete floor, you can move around heavy floors and furniture without worrying about it breaking. It is also resistant to damages made by fire, mold, rot, and insects. If properly laid out by a professional flooring service provider in Patterson, NY, concrete flooring can easily last for quite a long time.
CAN MATCH MODERN AND INDUSTRIAL DESIGN
While many consider concrete flooring an ideal option for high-traffic areas, many find it appealing for its aesthetic appeal. Sure, it may not look superb on classic vintage homes, but it can be a good match for a business with modern and industrial style and decor or a contemporary-style home.
Ideal Places to Install Concrete Flooring
More and more people are starting to see the potential of concrete flooring other than being used in garages and basements. Concrete flooring will stand out if adequately matched with the conventional or contemporary house design. There are also other desirable areas where flooring installation service providers in Patterson, NY, can lay out the concrete floorings for you.
Here are some of the ideal places to install concrete flooring.
Kitchens: Since concrete is durable and easy to clean, it's an optimal material for places like the kitchen where there's a lot of foot traffic, spills, and stains.
Bathrooms: Because of its resistance to slip and moisture, concrete is starting to be an excellent option for bathrooms. Additionally, its surfaces are also relatively easy to clean.
Living Rooms: Space like the living room with heavy foot traffic makes it perfect for concrete flooring. You can easily place furniture, rugs, and other ornaments with it.
Garages: Garage floors must be strong enough to withstand high pressure without wearing and tear. This is one of the primary reasons why concrete remains the best option for garages.
Outdoor Spaces. New technology has made it possible for concrete flooring to be both elegant and functional. Gone are the days when concrete outdoor floors are plain and boring!
The Best Concrete Flooring Services in Carmel, NY
Concrete flooring is well-known for being an outstanding and cost-effective flooring solution. It suits a wide range of applications, whether it's for residential or commercial use. As the best flooring installation service provider in Patterson, NY, we can help you achieve practical yet appealing flooring using concrete. We use arguably the best installation process and a wide range of concrete sealers to ensure your investment will last for years.
Contact us today to get started with your concrete flooring project!