Reliable Tile Flooring Installation Services in Patterson, NY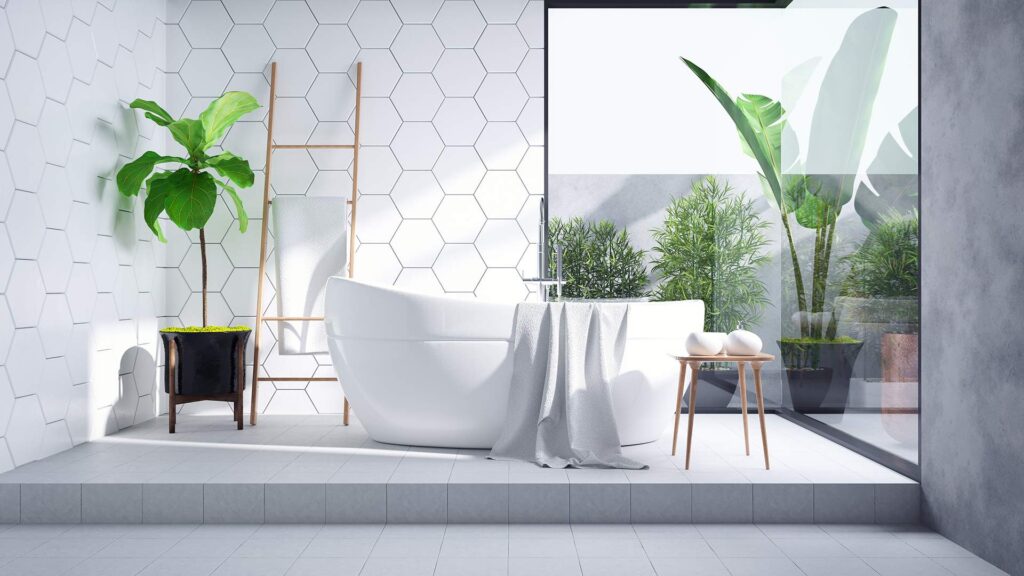 Choosing the right flooring contractor in Patterson, NY, is essential in pulling off professional-looking tile floors. You can count on Patterson Flooring Company for residential or commercial purposes to get the job done. We are known for the quality of our workmanship, which established us as a reputable flooring company in Patterson, NY.
There are many reasons why people prefer tile flooring over other alternatives. For starters, it's durable and low-maintenance, making it ideal for areas with significant foot traffic, such as kitchens and bathrooms. Tile is also an excellent flooring material for people with allergies, as they're less susceptible to dust accumulation than carpets. Most of all, tiles are known to last for years.
You can count on Patterson Flooring Company to deliver the finest tile flooring services for your residential or commercial establishments. Much like our previous clients, we guarantee your satisfaction throughout the project.
Fill out the form below and Patterson's Flooring Company will get back with you as soon as possible.

Most Popular Tile Flooring Options
Tile floorings on your home or office are a great way to add a dash of personality to said spaces. Since there are many options for you to choose from, you can experiment with different tiles available. The possibilities are endless. Tile floorings are also low-maintenance, making it an ideal option for busy people with minimal time to spend on cleaning. 
Want to know more about your tile options? Here are six of our most popular tile design options.
Classy and clean are the best words to describe subway tiles. They may be simple, but they make quite a statement, especially when installed in high-traffic areas. 
Subway tiles can help you with the clean and classy look you've always wanted for your space without costing you a limb or two. Moreover, they are ideal for people who wish to exercise their creativity since they are usable in any interior room of a house.
Do you want your space to look unique and distinctive? Then herringbone tiles are for you! These tile choices tend to impact any room due to their distinct patterns. These tiles are versatile and are an ideal option for budget-restricted people. Exercise your creativity with herringbone tiles today!
You can distinguish these tile options with their unique pattern of interlocking parallelograms, ultimately creating a zigzag pattern. This pattern can either be parallel or perpendicular to the closest wall. Chevron tiles are ideal for spaces that look best with extra visual interest. They also come in various colors and textures.
Basketweave tiles are versatile options perfect for rooms that look well with contemporary design. Licensed flooring specialists in Patterson, NY, will arrange these tiles in an intersecting pattern that mimics the appearance of a basketweave, hence the name. You can pick up basketweave tiles made from different materials such as ceramic, stone, and porcelain, to name a few.
These tile floorings add an extra luxury flair and are ideal for areas like the bathroom. They are made from different materials such as ceramic, stone, or porcelain. Spa shower tiles are more expensive than the other alternatives, but every penny you spend on them is worth considering how beautiful, grand, and durable these tiles are.
Mosaic tiles can add a hint of distinctiveness and personality to yours. Since they are visually attractive, you can use them as a backsplash on areas such as kitchens, bathrooms, or even hallways and living rooms. These tiles project a one-of-a-kind appearance, which makes them an ideal choice for areas with a lot of foot traffic.
Ceramic Tile vs. Porcelain Tile: Which Is Better?
Most of our clients ask us the same questions: "Which is better, ceramic or porcelain tiles?" While the ultimate decision will fall upon you, we'll briefly discuss the differences between the two.
The defining element between the two is how they're made. While both tiles are made from a kiln, the porcelain tile came from a lump of more refined clay cooked at a significantly higher temperature. This difference makes porcelain denser and sturdier than ceramic tile.
It's up to you to decide whether you'll put ceramic or porcelain tiles on your property. To learn more about the differences between the two and what you should pick between them, give us a call. One of our experts will provide a detailed yet simple-to-understand explanation of the two tile options.
Work With the Most Reliable Flooring Company in Patterson, NY
For years, we have serviced many clients in Patterson, NY, and surrounding areas. During those times, we've seen how satisfied our clients are with the quality of work we give them. We are proud to say that we have many tile options you can choose from. Once you've chosen your preferred tile flooring, you can ask one of our seasoned licensed flooring experts to install them.
Patterson Flooring Company has all the staff and materials you need to accomplish the floor of your dreams. So whether you want your home to have crisp and clean flooring or want your office to have a distinctive flooring design, we've got you covered. You can count on our team of licensed flooring specialists in Patterson, NY, to guide you through the entire process, from choosing the right tile flooring to installing them at your property.